The Daylight Tour is a tour operator born in 2006, based in Formia, in the province of Latina.
The company, specializing in the in-coming (mainly for the German, Israeli, French, Russian, Belarusian, Latvian, Chinese and Brazilian markets), addresses its offering both to individual customers and to organized parties.
For the domestic market, Daylight has, since 2013, created a new booking system, called "DLT Travel". "This innovative network is an association of travel agencies that provide the ultimate customer through the telematic channel "parent agency", Daylight.
This new system allows agencies, who decide to join, to count on tourist packages, whose validity has been "tested" for years of proven sales success.
The final customer can benefit from offering a combination of excellent quality and low-cost prices, choosing from any subject, from sea to mountain, from wellness to art cities.
WHAT THEY SAY ABOUT US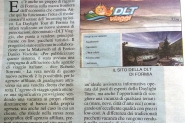 ---
OUR TEAM
We are proud of what we do! Here is our wonderful team
---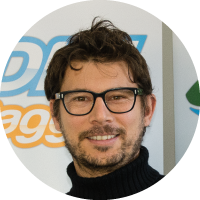 Roberto Sorrenti
Owner - Administrator
With his infallible idea, Roberto created the Tour Operator Daylight Tour.
Thanks to Roberto's dedication, trust in the project is now the owner of a company with 50 employees. Solar, positive and innovative but above all a great leader.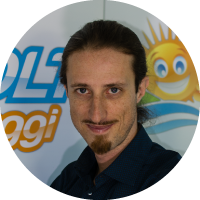 Enrico Danilo Visciòla
Co-Owner - IT Manager
After creating the Makerweb brand, dedicated to IT services for businesses, he joined Roberto's project actively collaborating in business management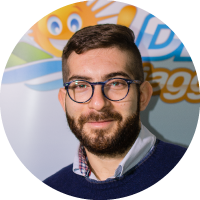 Alfredo Miraglia
Marketing and comunication
He graduated in Communication Sciences after several experiences he arrived in Daylight Tour and came to manage large budgets in Marketing and Communication
Simone Nardoni
Analyst / Developer
Simone is indispensable for his contribution in expanding the functionality of the IT system integrated into the business of the company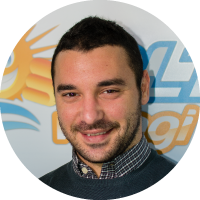 Marco Di Russo
Video editing
Marco started his career as a contract manager but decided to follow his passion and now he does video editing for the marketing of tourist packages and video communication on social media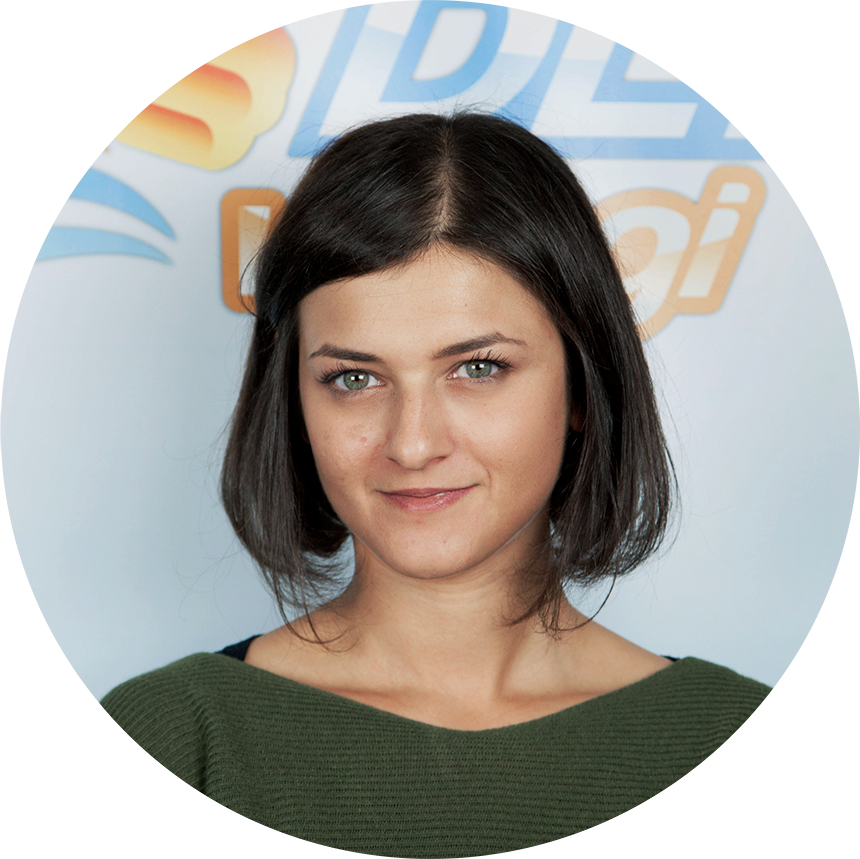 Enrica De Nicola
Multimedia Editor & Facebook Specialist
Select and improve the image of the products as well as directly produce photos as a photographer. Moreover with Alfredo, Enrica manages the image and the communication of the company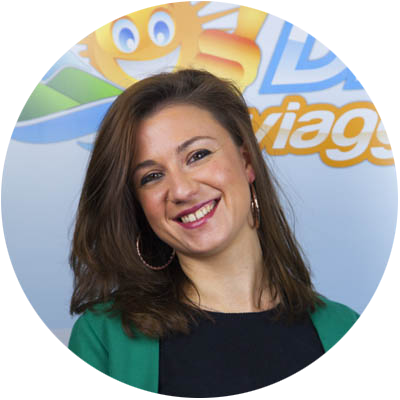 Letizia Ferro
Social Media Marketing
With a degree in communication, Letizia manages the Newsletter, advertising campaigns on Social channels and social communication.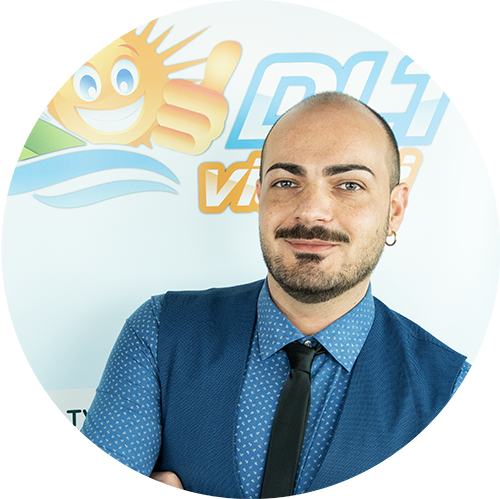 Luigi Fausto
Social Media Manager
Luigi is a neat perfectionist who loves the image and the form, he takes care of customer relations on Social Media.
Incoming Department Groups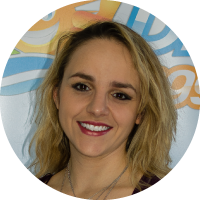 Stefania Zottola
Head of Incoming Groups
Historical memory of the incoming department, speaks 3 languages and supervises and manages the department that takes care of organizing groups from abroad as well as being responsible for the management of company personnel.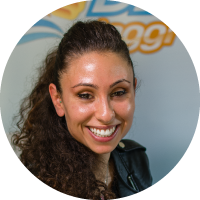 Pamela Giuri
Group Manager
Italo-Swiss Pamela manages daily the organization of travel for groups from Germany and Austria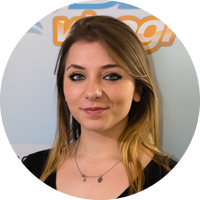 Rebekka Di Russo
Group Manager
Rebekka has German roots, young Rebekka arrived in 2016 in the department, but immediately showed the ability to contribute to the development of the Deutsch market.
Outgoing Department Groups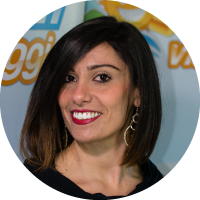 Sara Valerio
Outgoing Groups Manager
She is the historical memory of the DLT Viaggi group, she began her work experience in the accounting department. Over the years he has helped create the Outgoing department. Now Sara is the manager of the Outgoing department and carries out tasks of a technical-specialist nature, concerning the production, organization or intermediation of travel and other tourist products for Italian groups in Italy and abroad.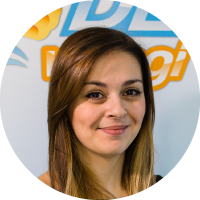 Rosalinda Ferro
Booking - Outgoing Groups
Rosalinda together with Sara Valerio creates and organizes group trips in Italy and abroad. He worked both in the reservations department and at the reception, so it is essential and multitasking, always ready to help everyone.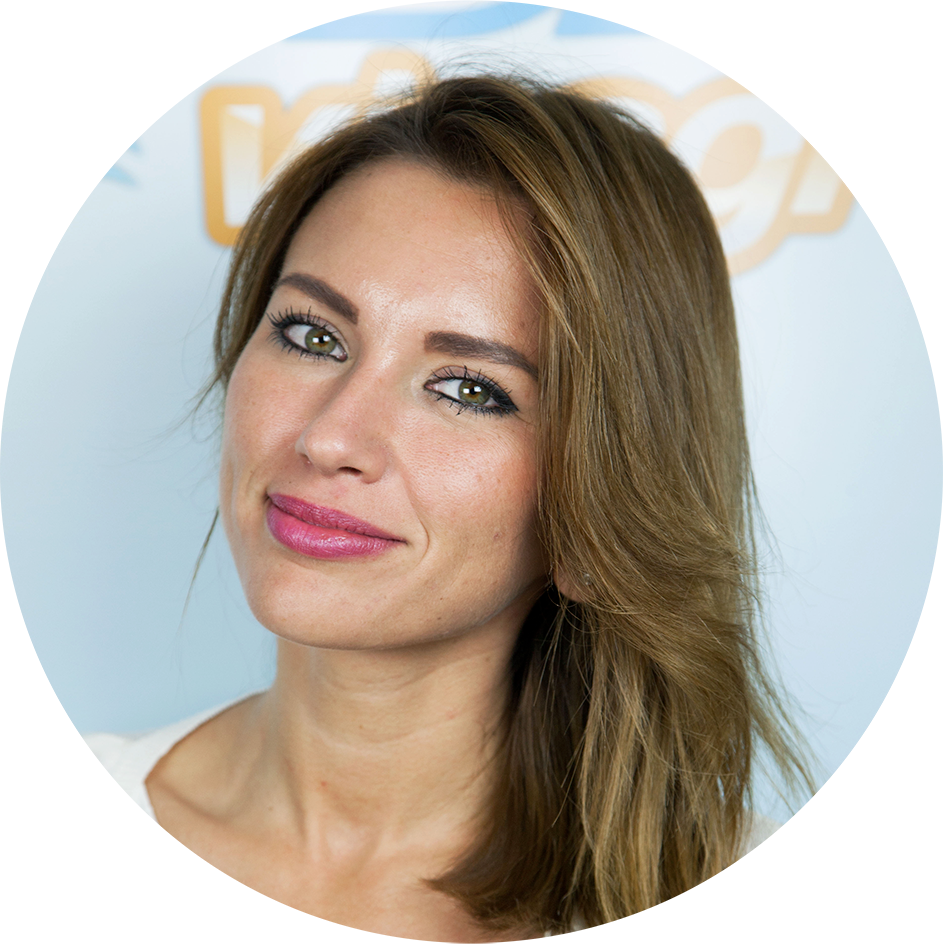 Hanna D'Aniello Pinchuk
English and Russian internationalization - Outgoing Groups
She translated the site into Russian and English. She speaks 5 languages fluently. Hanna works to open foreign markets for DLT Viaggi. She has extensive experience and knowledge of the tourist market. She also takes care of planning and organizing group trips abroad and preparing packages "on request" for our foreign partners to accommodate tourist groups from all over the world in Italy.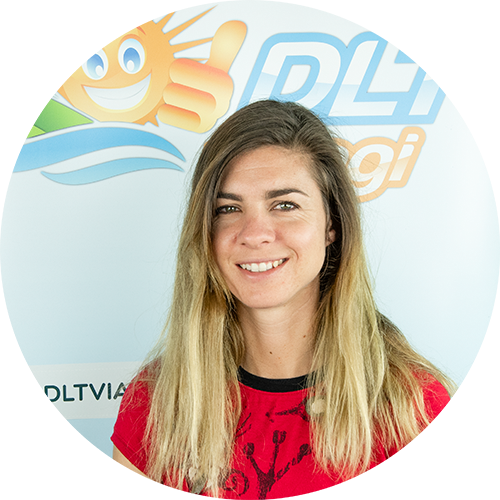 Margit Waldschmidt
Booking - Outgoing Groups
Margit is from Namibia and she is a native speaker of English and German. She has traveled extensively and collaborated in the creation of group trips around the world.
Front Office and Cruise Department Office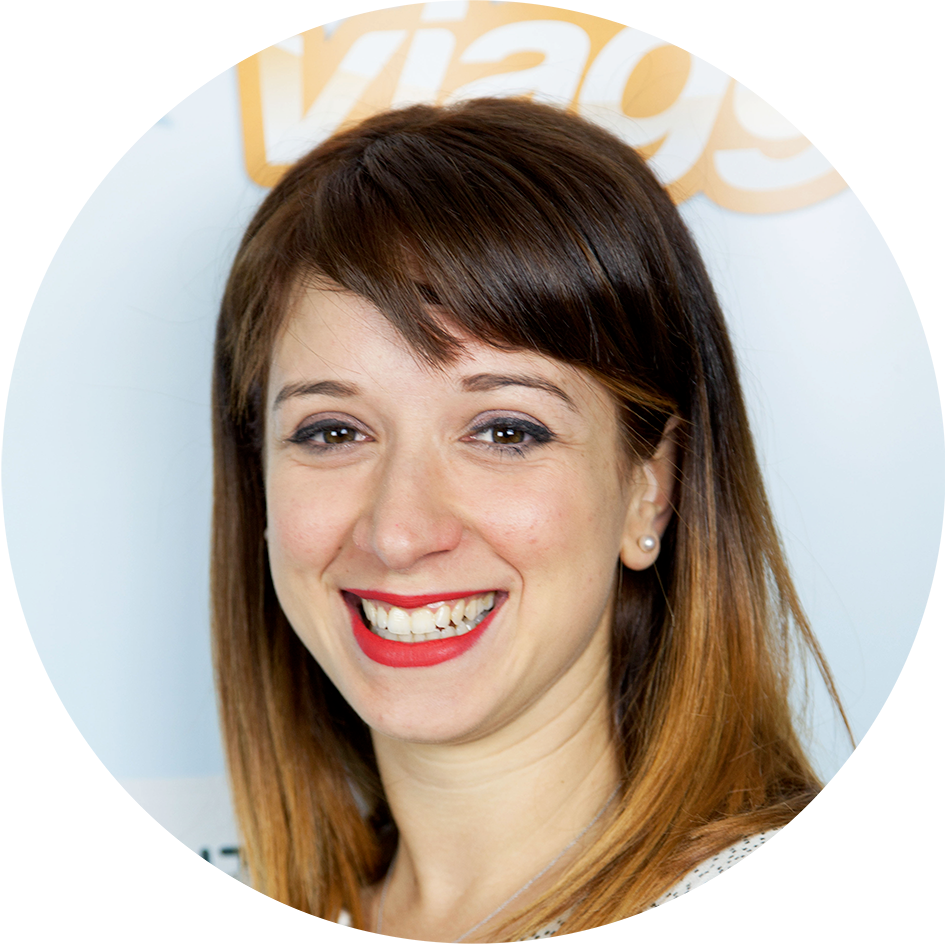 Ylenia Gallinaro
Booking - Travel Agent
She takes care of the Front Office, the organization of customized trips, honeymoons and cruises.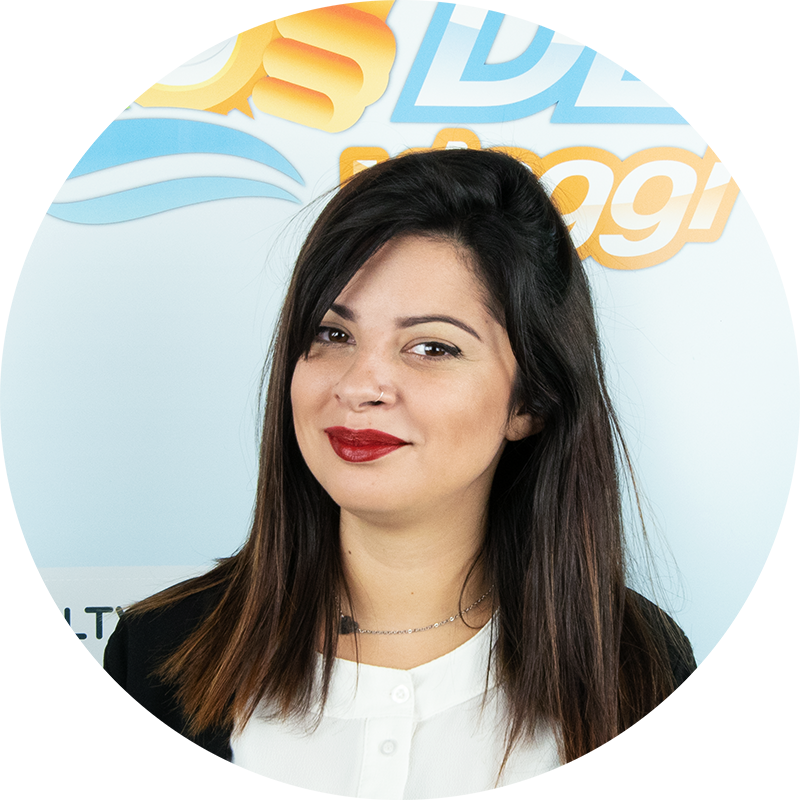 Valeria De Santis
Booking - Travel Agent
She is very helpful, with her passion for travel knows how to organize any type of vacation, even for the most demanding travelers.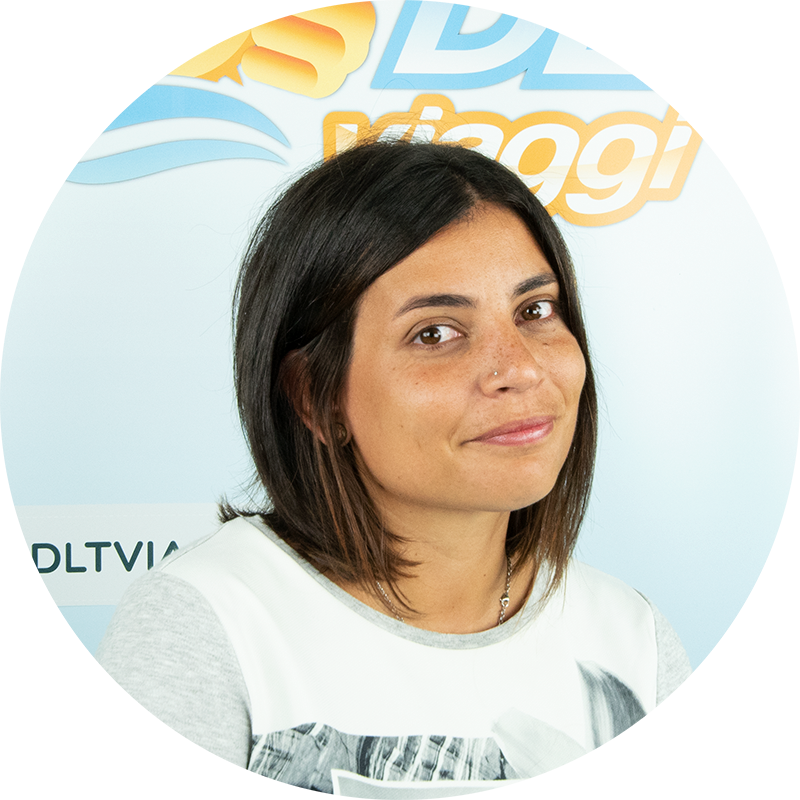 Daniela Capodanno
Booking - Travel Agent
After working for several years on cruise ships, Daniela came to us with her passion for travel.

Accounting Administrative Department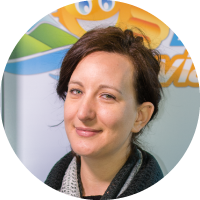 Roberta Citarelli
Administration Manager
After working in some multinationals, Roberta brings her experience to the company starting in 2015, enriching her know-how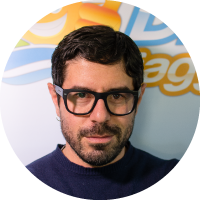 Piero Meglio
Office worker
Since 2014 Piero has come to the Accounting department to give his contribution and in the meantime grown for the amount of work required. Great music lover.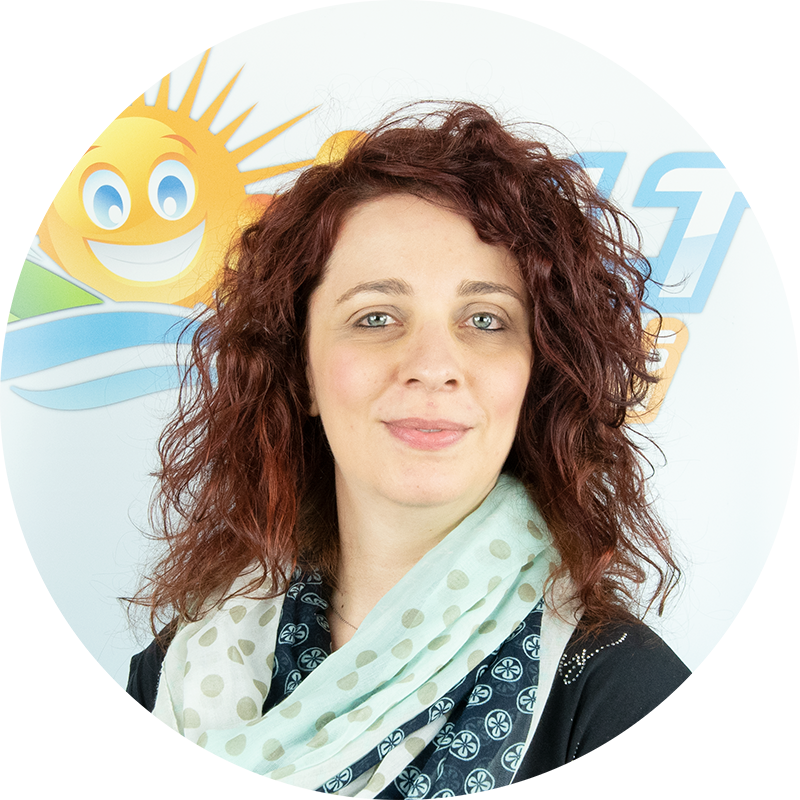 Katia Bianchi
Office worker
After having held positions of responsibility in small companies, she arrived in DLT in 2017 to make her precious contribution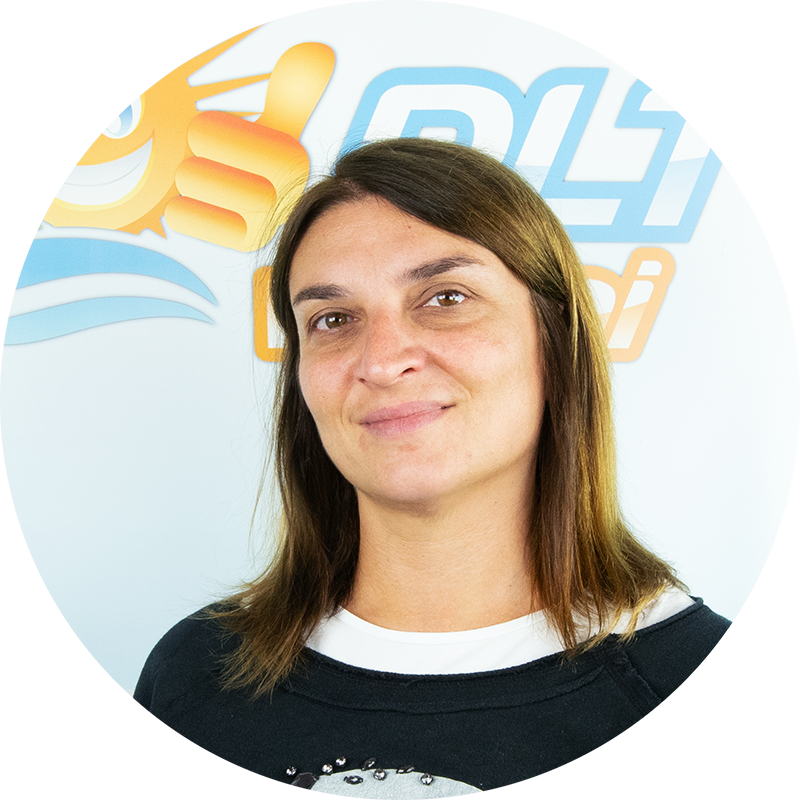 Wanda Di Marco
Office worker
With extensive experience in the administrative tourism sector, Wanda enters its staff in 2018 to support the growth of the company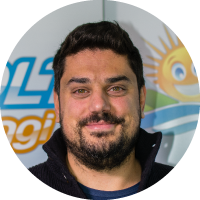 Paolo Lucci
Contract Manager
Personality that always needs new stimuli that have led him to know and manage some areas of Italy so well that they optimize sales both for the company and for Hoteliers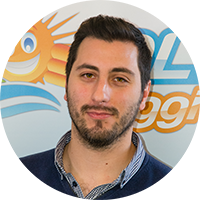 Giuseppe Macera
Contract Manager
Serious, precise and concise, Giuseppe knows how to find the right balance in contracts and business relationships.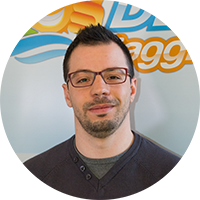 Gianni Fadda
Contract Manager
From Sardinia, passing through Liguria, he came to us. Analytical and with a great will power, Gianni knows how to propose the best solutions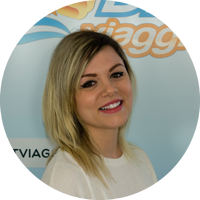 Martina Musella
Contract Manager
A young contractor with excellent potential is in the process of opening up new markets as well as optimizing the contracts of some existing structures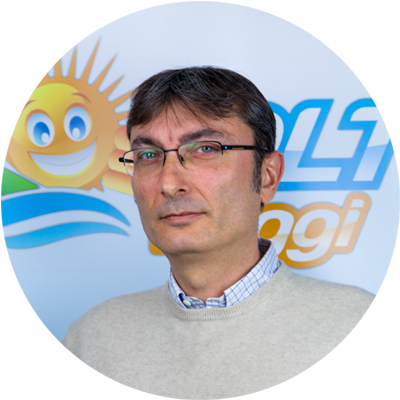 Giordano Mazzini
Contract Manager
Very experienced sales agent. With extensive experience in the commercial and tourism sector. He worked for several years for some airlines.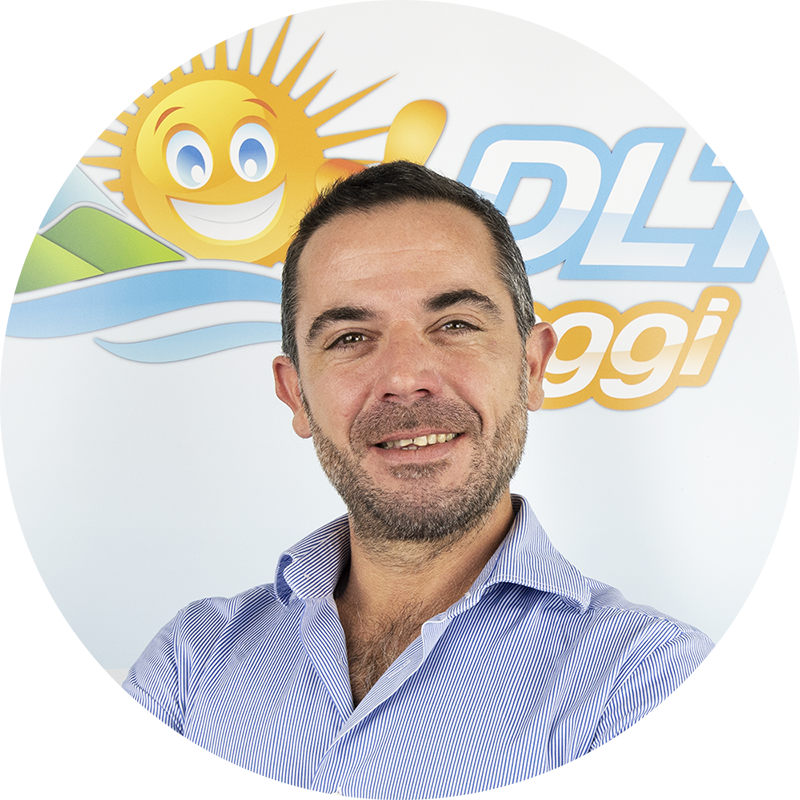 Antonio Suraci
Contract Manager
An expert in operational consulting for export, Antonio loves challenges and accepts that to help grow DLT
Commercial Back Office Department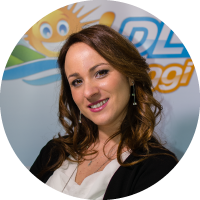 Gessica Zottola
Booking Manager
Initially Gessica interacted a lot for the realization of the Booking Engine computer system, subsequently she put together, by selecting, a group of young boys who today constitute the Booking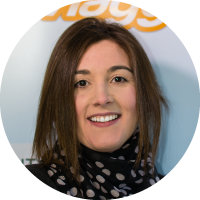 Sofia Scaramuzza
Booking
She is a pillar of competence and professionalism, also recognized as deputy head of the department, Sofia mainly deals with entering contracts into the IT system to make them available to the Booking Engine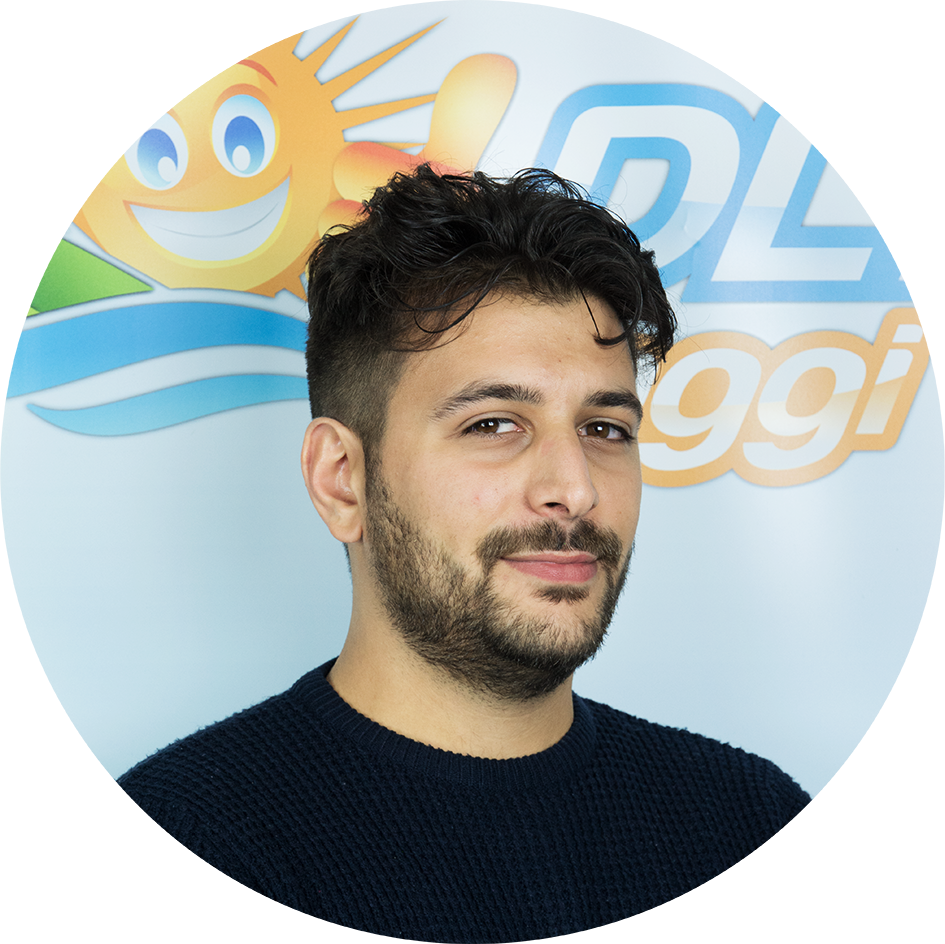 Andrea D'Onorio De Meo
Commercial Back Office
After a good experience at the Booking he changed department to go to support the Contractors in the activities of contacts, documentation and logistics.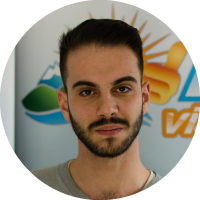 Francesco Prassino
Booking Manager
Many customers ask to speak with him and they get loyal over the years because Francesco knows how to advise well and resolve any issues correctly. A war machine, a tireless worker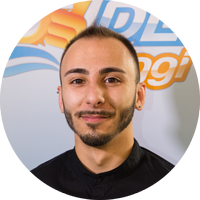 Nico Mallozzi
Booking
A versatile and tireless worker, Nico has shown he prefers the Booking to other tasks. He lent himself for the making of videos at the hotels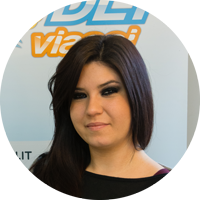 Federica Lops
Booking
Great spirit of sacrifice and work. Federica, besides working, studies being enrolled at the university.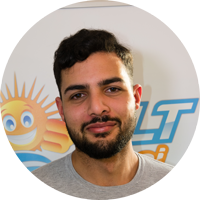 Francesco La Starza
Booking
Francesco is of Brazilian origin. Excellent knowledge of Portuguese and Spanish. Its main task is the management of DLT Viaggi's reservations and affiliation with Italian agencies.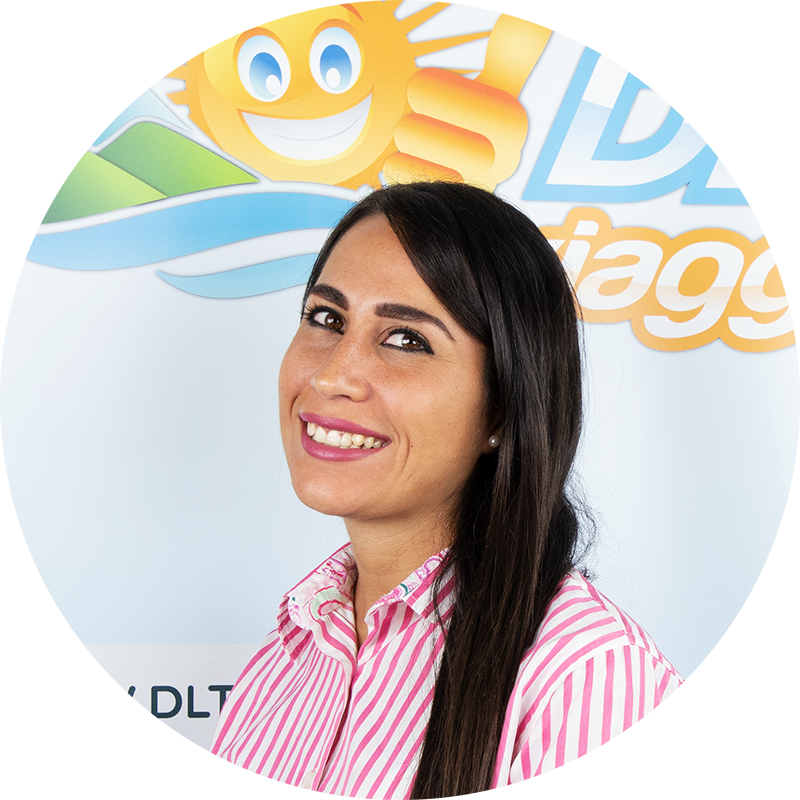 Alessandra Scipione
Booking
Alessandra is always present and kind to the customer. Alessandra knows how to recommend the right details for each customer.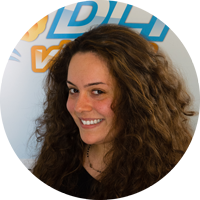 Sarah-Michelle Scuro
German internationalization
German, Italian and partly Brazilian, speaking 3 languages, together with Stefania she manages the internationalization of DLT mostly for the German market.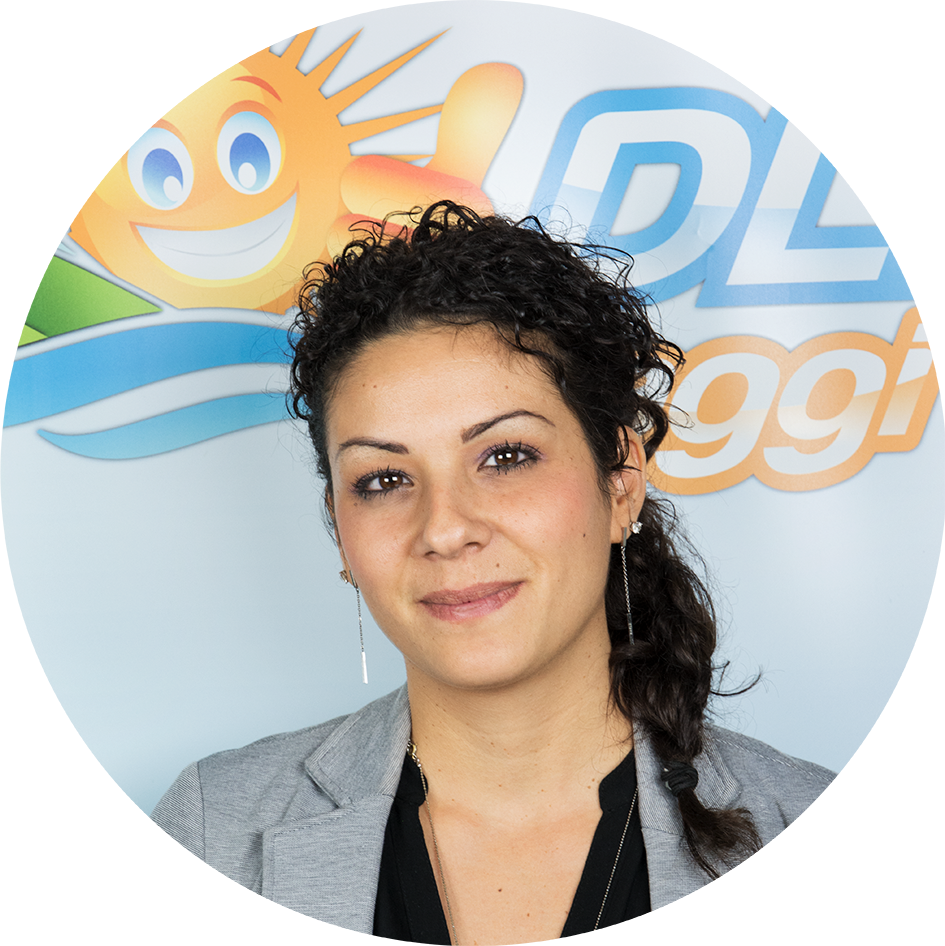 Stefania Berretta
German internationalization
Stefania has translated the site into German and works to open new markets for DLT to Germany and Austria.